WE HERE AT ACKNOWLEDGED CLASSIC
are excited to share with you what is a very personal bit of music. It is an album of solo acoustic work by Brazilian guitarist Bola Sete.

It is maybe one of the greatest, greatest albums that is.

It is called Ocean Memories and is a reissue of an album by Bola Sete originally released on John Fahey's Takoma label. Bola Sete also played a lot with Vince Guaraldi, the composer of the theme song to Charlie Brown which you may know about.

It is not your job right now to think about that insidious Charlie Brown theme song.

It is a good idea instead to download this album by Bola Sete, which has been with me for years, and which is so expressive and nuanced and beautiful that

that

that_____________.


That you can imagine JJ back on his boat floating on the surface of the lake in Switzerland listening to it. It is serene without being kitschy and saccharine. Instead it is the tidal flow of the mind, and the swells and withdrawals of the soul in deep contemplation, which are paralleled in Sete's playing, which often begins at peace only to delve into darker, more turbulent waters, then returns, then departs again.

It is a spiritual record.

Dig it.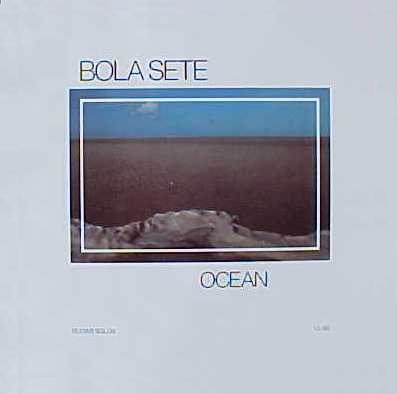 BOLA SETE 'OCEAN MEMORIES'


For more, be aware that you can download several live records of Bola Sete from the iTunes.